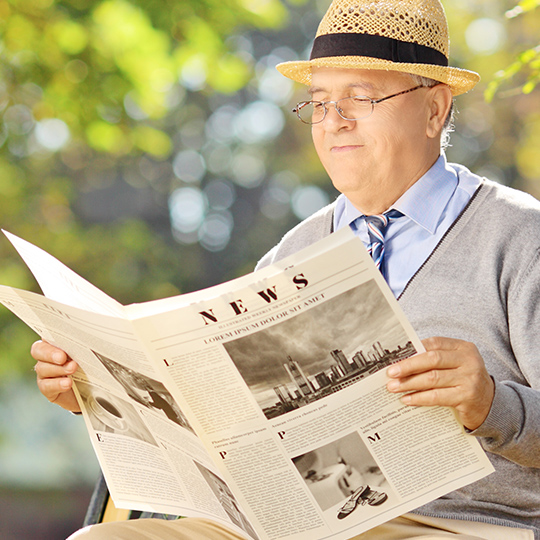 Enjoy Life in Comfort at Providence Place
Discover a community where you can become the best version of yourself. Providence Place is a haven for seniors who want to lead dynamic lifestyles in warm and friendly surroundings. We offer customizable activities and services so that every resident can spend their time with us in fulfilling ways.
Are you curious about what our community has to offer? Contact us today and plan your visit to Providence Place!
Easily Accessible Care for All
Each one of our services are not only designed to help you feel comfortable on a day-to-day basis, but is also structured to improve your overall quality of life. If you find that our services might be a little more than what you need right now, we can easily help you transition into a Assisted Living community at Minnehaha Senior Living.
Our Minnehaha location is found right across the street from our community and can offer you the extra independence you deserve from daily living. Please let our team know if you or your loved one is interested in transitioning to our Minnehaha community, and we'll get to work ensuring the transition is as seamless as possible.
Our Featured Community Services
Inspire Wellness for Life
We focus on caring for our residents in a way that improves their overall quality of life. Our Inspire Wellness for Life program is designed around the 7 Dimensions of Wellness, which allows us to support each resident in a way that resonates with them.
Our guiding principles are:
Physical: Choosing to live a healthy, active lifestyle
Spiritual: Living with meaning and purpose
Social: Interacting daily with others
Emotional: Awareness of and accepting feelings
Intellectual: Engaging in creative pursuits
Vocational: Expressing yourself through talents and passion
Environmental: Respecting and caring for our surroundings
Inspire Wellness for Life improves cognition, decreases pain and falls, and reduces depression symptoms.
What is Enriching Connections?
Enriching Connections is a unique program that provides specific training for our memory care staff. Members of our memory care team learn to create detailed plans for patients with dementia so that they can maintain a safe level of independence in structured surroundings.
Enriching Connections incorporates 7 key values:
Relationships & Community: We strive to build meaningful connections in an inclusive environment.
Commitment: All memory care team members take an active role in supporting residents. Employees and management alike provide high-quality care for each individual.
Certification & Training for Staff: All memory care staff members require certification by the Alzheimer's Association and supplementary memory care training.
Services: Our team of nurses collaborates with residents and their families to create individual wellness plans. We find the most effective ways to give seniors their freedom, independence, and dignity.
Meaningful Life & Engagement: We take a six-pronged approach to improving life for our residents, based on the values in our Wellness Wheel.
Environmental: We keep our facilities clean, safe, and accessible for residents with all kinds of cognitive and physical needs.
Accountability: We always listen to what our residents and their families have to say, so that we can keep making our care and services even better.
All staff members who successfully finish the Enriching Connections program receive a certification at the end of their training. This certification demonstrates that they can provide high-level care to seniors with Alzheimer's, dementia, and other cognitive challenges.
Our Integrative Health program is made up of numerous recreational therapies that support our medical services. These therapies enrich resident experience so they can heal in comfort and continue moving towards good health in peace.
The following therapies are included in our Integrative Health program:
Essential Oils: These naturally-derived aromatic oils can promote feelings of calm and stability. They are also said to support stronger memories, improved moods, and learning. Many people who suffer from pain, anxiety, and nausea enjoy using essential oils.
Hand & Foot Massage: Plenty of people find it easier to relax when their hands or feet are being gently rubbed. We sometimes combine massages with essential oils to awaken multiple senses at once.
Healing Music: Soft melodies and gentle rhythms often help people let go of stress. They may also make it easier to access certain feelings. The music on our playlists is curated to reduce stress, and we also schedule frequent live music performances.
Guided Imagery: Focusing on specific mental pictures can be a soothing experience for residents managing pain, anxiety, or insomnia. Engage the power of your imagination.
Energy-Based Healing Modalities: There are many accounts of people feeling relaxed and invigorated after participating in Reiki, or other similar practices. We bring in experienced practitioners to offer these services.
Our nurses lead and supervise all Integrative Health services, which are performed by Community Life staff. Contact us to learn more about how these programs may benefit you or your loved one during their journey towards wellness.
For residents with terminal illnesses and conditions, hospice care is an option to ensure they remain as comfortable as possible. Providence Place focuses on providing superior quality of life and unparalleled care for residents during the end stages of life.
We partner with hospice agencies across the country and follow their guidelines to ensure all hospice residents receive the care they need. Above all else, our residents' comfort and safety is our number one priority.
For our residents with cognitive impairments, the stability and familiarity of routine are crucial for maintaining a sense of normalcy. The 8-8 program gives residents a structured daily routine without ever sacrificing an engaging and enjoyable lifestyle.
We design thoughtful daily activities so residents remain safe and in control, which has shown to positively affect state of mind, security, and sleep patterns.
Other Services
Every senior in our care can access the following services:
3 delicious home-style cooked meals each day
Light housekeeping every week
On-site access to licensed nursing staff, 24/7
"I'm okay" check-ins on a daily basis
An emergency response system
On-site maintenance
Customizable programs based on our Wellness Wheel
Additional personal care services
24/7 building security
And more…
Community Amenities
Residents at all care levels can enjoy our shared amenities, including:
Fitness activities, including stretching, balance training, and visual relaxation exercises
Concerts and music programming
Theme socials, tea parties, and other social events
Worship services, including music and bible study
Educational events such as book clubs and news groups
Arts & crafts activities
Games (including bingo)
Annual large-scale events such as holiday parties, the Alzheimer's Fundraiser Memory Walk, and Nite to Unite.
Why Choose Providence Place?
How to Find Us
It's easy to find our community, and we are always happy to welcome new visitors. Come see us on 23rd Avenue South, in the Standish Ericcson neighborhood.
Email Us
Our Address
3720 23rd Avenue South
Minneapolis
,
MN
55407