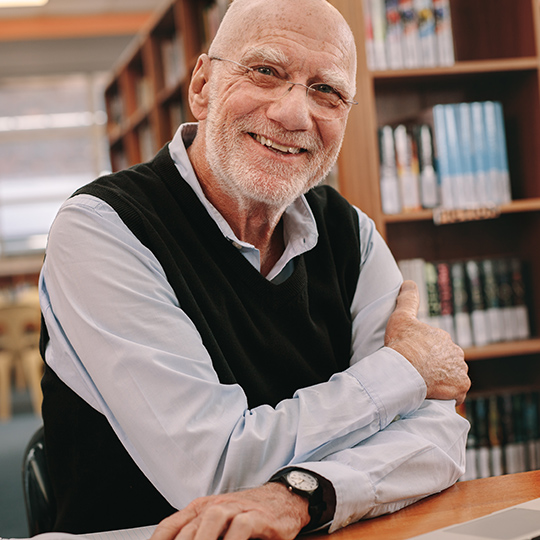 A Soothing Environment for Your Loved Ones
As we age, it becomes increasingly difficult to remember things. 25% of people over the age of 65 experience some degree of cognitive impairment, and 10% experience dementia. When memory loss or other cognitive problems create significant challenges for your loved one, memory care can help.
Providence Place provides comprehensive memory care for seniors with Alzheimer's, dementia, and other cognitive impairments. With our help, your loved one never has to go through their day without support.
Could memory care improve life for your loved one? Contact us today to learn more about this lifestyle option.
How Does Memory Care Work?
At Providence Place, we take time to learn about the unique needs of every memory care resident. Specially-trained staff use this information to develop individualized plans for improving each resident's quality of life. Our personalized, data-driven approach helps residents enjoy as much independence as possible while providing support for their specific challenges.
How Much Support Does Your Loved One Need?
Different people in memory care often need different things. The more we know about your loved one before they join our community, the more we can do for them. Speak with one of our registered nurses before choosing memory care for your relative so we can build a plan for them together.
Our memory care team can help your loved one in many ways, depending on what they need. These include support for the following tasks:
Taking medication
Eating meals
Personal hygiene routines
Bathing and washing
Dressing and undressing
Moving into our community
And more
What is Enriching Connections?
Enriching Connections is a unique program that provides specific training for our memory care staff. Members of our memory care team learn to create detailed plans for patients with dementia so that they can maintain a safe level of independence in structured surroundings.
Enriching Connections incorporates 7 key values:
Relationships & Community: We strive to build meaningful connections in an inclusive environment.
Commitment: All memory care team members take an active role in supporting residents. Employees and management alike provide high-quality care for each individual.
Certification & Training for Staff: All memory care staff members require certification by the Alzheimer's Association and supplementary memory care training.
Services: Our team of nurses collaborates with residents and their families to create individual wellness plans. We find the most effective ways to give seniors their freedom, independence, and dignity.
Meaningful Life & Engagement: We take a six-pronged approach to improving life for our residents, based on the values in our Wellness Wheel.
Environmental: We keep our facilities clean, safe, and accessible for residents with all kinds of cognitive and physical needs.
Accountability: We always listen to what our residents and their families have to say, so that we can keep making our care and services even better.
Can Your Loved One Benefit from Memory Care?
Memory Care may be the strongest lifestyle choice for seniors when:
They find it difficult to live alone because of Alzheimer's, dementia, or other cognitive issues
Alzheimer's, dementia, or other cognitive challenges are endangering their health or safety
You can no longer provide the kind of support they require
They can no longer fulfill—or remember—their responsibilities to others
Living in a more structured community could improve their mental health
Our Memory Care Services
Providence Place offers the following services to memory care residents so that they can enjoy comfort and support at all times:
Daily programs with extra structure to support healthy routines
24-hour skilled nursing care available on-site, including registered nurses, licensed practical nurses, registered nursing assistants, and trained medication aides
An individualized dining program, with menu choices and snacks to accommodate various dietary restrictions
Customizable wellness programs based on our Wellness Wheel.
A monthly support group for families of residents with Alzheimer's
We also stay informed about the health of each individual so that we can address any changes in their condition quickly and effectively. Providing flexible and responsive care allows us to maintain a high standard of living for all memory care residents.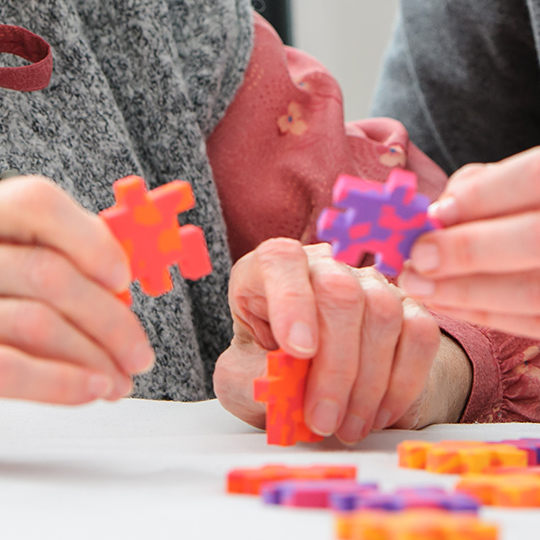 Design Features for Memory Care Residents
Providence Place was built to make life easier for seniors with specific needs and challenges. We designed our facilities with the following considerations for residents with memory loss and cognitive decline:
Spacious areas for dining and socializing
2 distinct memory care areas, including an all-female unit so that residents can live where they will be most comfortable
Safe and secure facilities
Life in Memory Care
All of our memory care units are located in safe and secure areas of our community. Memory care residents can enjoy the following features in their apartments:
Newly renovated living spaces with private rooms
Flatscreen televisions
DVD players
Phones
Microwaves
Refrigerators
And more!
Why Choose Providence Place?
How to Find Us
It's easy to find our community, and we are always happy to welcome new visitors. Come see us on 23rd Avenue South, in the Standish Ericcson neighborhood.
Email Us
Our Address
3720 23rd Avenue South
Minneapolis
,
MN
55407